Romantic Sandstone Apartment in the Prosecco Hills. You are here to live the uniqueness of this region! Pack your dreams and spritz away!
This unique place has a style all its own.
Immersed in nature, overlooking mountains and the Prosecco Hills you will find this delightful apartment. You are right next door to all the best cantina of prosecco, and wonderful restaurants, and you can still hear the church bells. This place is romantic and unforgettable by all means.
Luciana, your host, lives right next door, so cooking classes are also an option. Luciana is delighted to show you around and make your stay super special.
Being very spacious, the apartment has two floors. First floor you will find the entrance and the bathroom. Second floor a bedroom with a double bed.
Next to it, you will have a large space where the kitchen and a single bed are. You will be immersed in the colline of prosecco. With nature and bubbling life.
or…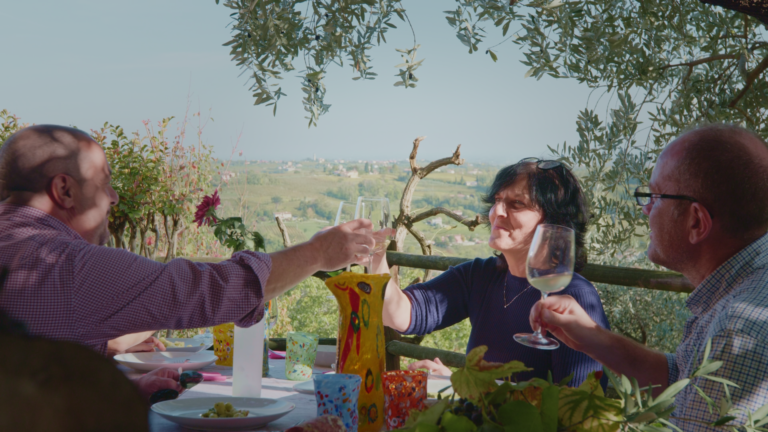 If you are searching for a farm home experience, you can stay at this most beautiful place with my  family Anna and Piero, who have been running for years  Agriturismo CaBorgh.  Let's look after you, take care of your needs. Be immersed in nature and live the real farm experience.
Either way you choose.. from  staying next door to me at Colline di Luce, or lazying away at the idyllic Agriturismo Ca Borgh….
I am here. I will guide you. So….Come along, don't be long.
Let's live and celebrate life.
Luciana x